The Sunoco Whelen Challenge will come down to the wire at Donington Park in two weeks' time (September 14/15), as a three-way battle to race at the 2020 Rolex 24 At Daytona will finally be settled.
Clement Novalak and Johnathan Hoggard, both front-runners in the BRDC British Formula 3 Championship, have consistently been at the sharp end of the Challenge standings this season. However, Ayrton Simmons has been within touching distance of the top spot with a consistent run of late, coupled with outstanding weekends at Spa and Silverstone.
The three drivers are separated by just five average points heading into the final two races, so a strong or disappointing weekend could swing things one final time. Currently, with the lead, Hoggard simply has to maximise his performance to remain on top, which is exactly what the teenager will be trying to do as he attempts to overhaul a 52-point gap in the BRDC F3 standings.
Novalak, meanwhile, is in an interesting position. Needing to simply stay in touch with Hoggard to ensure he remains on top of the championship would net him the BRDC F3 title but would not be enough to vault him back into top spot in the Sunoco Whelen Challenge. Therefore, he cannot rest if he wants to compete at the Daytona International Speedway in January.
For Simmons, things are clearer. He needs to top the times in qualifying to tie Hoggard in the Jack Cavill Pole Position cup, and with a 61-point deficit to Novalak in the championship, also needs a strong weekend to cause an upset. If he can achieve this then he could just steal the Challenge title in the process.
Whatever way it pans out at Donington Park in September, it has definitely been another fantastic Sunoco Whelen Challenge with three talented young drivers aiming to emulate 2018 BRDC British Formula 3 Championship victor Linus Lundqvist in appearing in the legendary Rolex 24 At Daytona.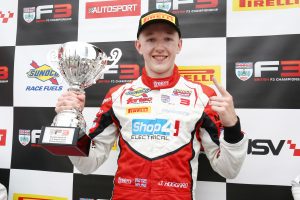 Johnathan Hoggard, first place, 85.36 average points
"The BRDC British Formula 3 Championship is going well and I'm currently leading the Sunoco Whelen Challenge too. I am looking forward to seeing how it is going to pan out. I have been quite good at getting pole positions and points for fastest laps in the races so I'm looking forward to the final rounds of the season at Donington Park.
"Winning would be a good opportunity. Racing at Daytona would be different to driving a single-seater and having never raced in America it would be a great experience and open up a lot of opportunities. I want to win the drive and I'm going to give it my everything."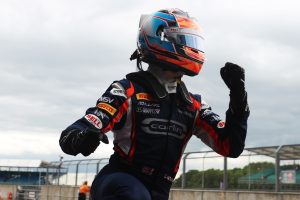 Clement Novalak, second place, 82.14 average points
"It would be a cracking experience to drive around Daytona and race for 24 Hours. It would mean a lot, obviously, but we have to finish the work here first. We have been very consistent this season, with a few wins and lots of podiums, so hopefully we can keep doing that.
"Finishing the year on top would make me happy. Winning the Challenge would give you lots of exposure and people look at you as a driver for the future whether in the States or Europe. Winning the championship and the Challenge would help me move forwards to next year. It puts your name on the map wherever you are."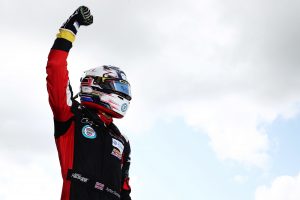 Ayrton Simmons, third place, 80.36 points
"The step up from Formula 4 has been good. I think I have adapted well to a new car and some new circuits, so I am looking forward to the end of the season.
"The Sunoco Whelen Challenge is something I keep an eye on every weekend because it has an important prize at the end of it. Going to the States and racing there would put your name on the map. I haven't raced in the US before so it would be cool to see how things work out there. I'm going to be pushing to get that Daytona drive and I'll be giving it my all."
What are the Sunoco Challenges?
The Sunoco Challenges provide an accurate assessment and comparison of performances across multiple championships during any given season. Points are awarded for qualifying and race results, including fastest lap, which are then converted into an individual average score for each competing driver over the course of a full campaign.
That means each race weekend offers drivers an equal chance to climb and drop down their respective Sunoco Challenge table. It also ensures that performances are taken into consideration across an entire season while placing less emphasis on one-off or unfair results.
This year's Sunoco Whelen Challenge champion will win a fully-funded race seat at the 2020 Rolex 24 At Daytona, courtesy of Whelen. Sunoco's 240 Challenge champion will contest Daytona's 240-minute BMW Endurance Challenge support race held over the same January weekend at the wheel of a Sunoco-supported GT4 car.
The Sunoco Challenges are organised by Sunoco Racing Fuels' official European distributor, Anglo American Oil Company Ltd.
Sunoco Whelen Challenge-eligible series:
BRDC British Formula 3 Championship
British GT Championship – GT3 Pro and GT4 Pro
Sunoco 240 Challenge-eligible series:
British GT Championship – GT3 Am and GT4 Am
F3 Cup
GT Cup Championship
Mini Challenge – JCW and Cooper Pro
Radical UK Challenge
Ginetta GT5 Challenge
Ginetta G40 Cup
Touring Car Trophy / TCR UK
https://www.sunocochallenge.com/wp-content/uploads/2019/09/4d623d4f-b547-4a42-9e66-a764c3f6f3d1.jpg
3648
5472
Tom Baker
http://www.sunocochallenge.com/wp-content/uploads/2018/03/sunoco-challenge-logo-head.png
Tom Baker
2019-09-06 09:35:23
2019-09-06 09:35:23
Thrilling season-long battle for once-in-a-lifetime Daytona drive comes down to Donington Decider