Anglo American Oil Company, the driving force behind the popular Sunoco Whelen Challenge and Sunoco 240 Challenge, has announced the prize drive scheme will be paused for the 2020 racing season.
The prize has sent 20 talented drivers to race in the prestigious Rolex 24 At Daytona and BMW Endurance Challenge At Daytona since 2010, including names such as Felipe Nasr, Jonny Adam, Rick Parfitt Jnr, and current Aston Martin Autosport BRDC Award winner Johnathan Hoggard.
However, with a shortened racing season just getting underway and with travel restrictions being implemented as necessary, the difficult decision has been made to halt the programme for this year.
Both the Sunoco Whelen Challenge and Sunoco 240 Challenge are planned to return for the 2021 season, with new rules celebrating what will be the tenth 240 Challenge winner introduced to add an extra element to what is arguably the most valuable prize available in UK motorsport.
The Sunoco Challenge is run thanks to the support of Sonny Whelen of Whelen Engineering Inc, with Anglo American Oil Company donating the entry fee from all Challenge hopefuls, as well as donations from members of the public, to Team Fox, the fundraising arm of The Michael J. Fox Foundation for Parkinson's Research.
Supporters can still make donations to Team Fox via https://www.michaeljfox.org/donate.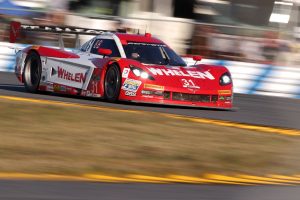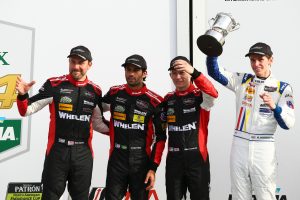 Anders Hildebrand, Anglo American Oil Company Ltd[/caption]
"This is not a decision we have taken lightly but with championships having to compromise to ensure they fit a season of racing in, coupled with intermittent travel restrictions across various nations, we decided it was the right thing to postpone the Sunoco Challenges for this year.
"In 2021 we will crown our tenth Sunoco 240 Challenge winner, so we'll announce some exciting new rules to make it an even more special occasion! For now however, we hope everyone stays safe and healthy and we look forward to announcing our future plans at a later date."
To find out more about the Sunoco Challenge please visit: http://www.sunocochallenge.com/
To find out more about Team Fox, is the grassroots community fundraising program of The Michael J. Fox Foundation, please visit: https://www.michaeljfox.org/teamfox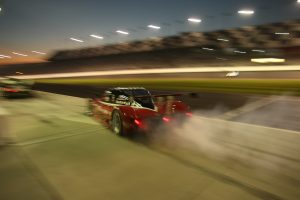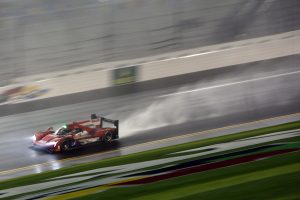 What are the Sunoco Challenges?[/caption]
The Sunoco Challenges provide an accurate assessment and comparison of performances across multiple championships during any given season. Points are awarded for qualifying and race results, including fastest lap, which are then converted into an individual average score for each competing driver over the course of a full campaign.
That means each race weekend offers drivers an equal chance to climb and drop down their respective Sunoco Challenge table. It also ensures that performances are taken into consideration across an entire season while placing less emphasis on one-off or unfair results.
The Sunoco Challenges are organised by Sunoco Racing Fuels' official European distributor, Anglo American Oil Company Ltd.
Previous Sunoco Whelen Challenge Winners:
2009 – Derek Johnston
2010 – Ross Kaiser
2011 – Filipe Nasr
2012 – Ivan Bellarosa
2013 – Bradley Smith
2014 – Phil Keen
2015 – Jonny Adam
2016 – Seb Morris
2017 – Stuart Middleton
2018 – Linus Lundqvist
2019 – Johnathan Hoggard
Previous Sunoco 240 Challenge Winners:
2011 – Aaron Steele
2012 – Lawrence Davey
2013 – Lewis Plato
2014 – Oskar Krüger
2015 – Paddy McClughan
2016 – Max Bladon
2017 – Rick Parfitt Jnr.
2018 – Kyle Reid
2019 – Robbie Dalgleish
Sunoco Whelen Challenge-eligible series:
BRDC British Formula 3 Championship
British GT Championship – GT3 Pro and GT4 Pro
Sunoco 240 Challenge-eligible series:
British GT Championship – GT3 Am and GT4 Am
F3 Cup
GT Cup Championship
Mini Challenge – JCW and Cooper Pro
Radical UK Challenge
Ginetta GT5 Challenge
Ginetta G40 Cup
Touring Car Trophy / TCR UK
https://www.sunocochallenge.com/wp-content/uploads/2020/08/c9804a7a-caa1-42e7-9f25-ae086994c59c.jpg
640
960
Tom Baker
http://www.sunocochallenge.com/wp-content/uploads/2018/03/sunoco-challenge-logo-head.png
Tom Baker
2020-08-03 16:16:52
2020-08-03 16:16:52
Sunoco Challenge paused for shortened 2020 campaign