With all eligible series having now started their 2019 campaigns, the Sunoco Whelen Challenge and Sunoco 240 Challenge standings are starting to take shape. The BRDC British F3 Championship again heads the way in the former, after Linus Lundqvist won the prestigious drive at the Rolex 24 Hours of Daytona in January, while a remarkable five drivers from five different series fill the top places in the Sunoco 240 Challenge.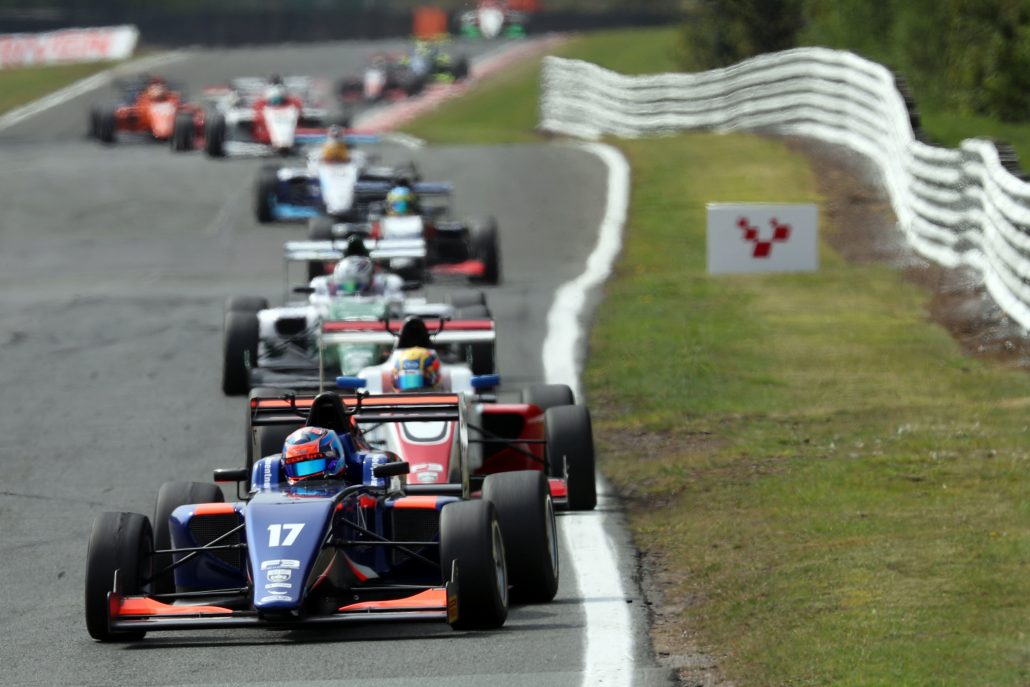 Sunoco Whelen Challenge: Novolak heads the way
Clement Novolak sits atop the Sunoco Whelen Challenge standings after leaving Oulton Park with a win and a second place finish. However, he is joined on 102.50 average points by Johnathan Hoggard who took a win and a third in Cheshire. Hoggard has taken advantage of the Team Fox five average point boost donation, whereas Novolak is yet to do so, so this could pull the latter clear at a later date.
The first of the British GT Championship runners sits third, as Jonny Cocker finished fourth in race one at Oulton Park but followed up with the victory in race two after excellent work by team-mate Sam De Haan, who is competing in the Sunoco 240 Challenge. Cocker is looking strong with 95.75 average points ahead of this weekend's races at Snetterton.
Just behind on 80.00 average points is Ayrton Simmons, another BRDC F3 driver, after he scored a second and third place to open the season, though a DNF in race two leaves him a little behind at this stage. Narrowly in fifth with 79.20 average points is the first GT4 competitor in British GT, as Seb Priaulx recorded a pole position and race win alongside Scott Maxwell.
Click here for the complete Sunoco Whelen Challenge standings.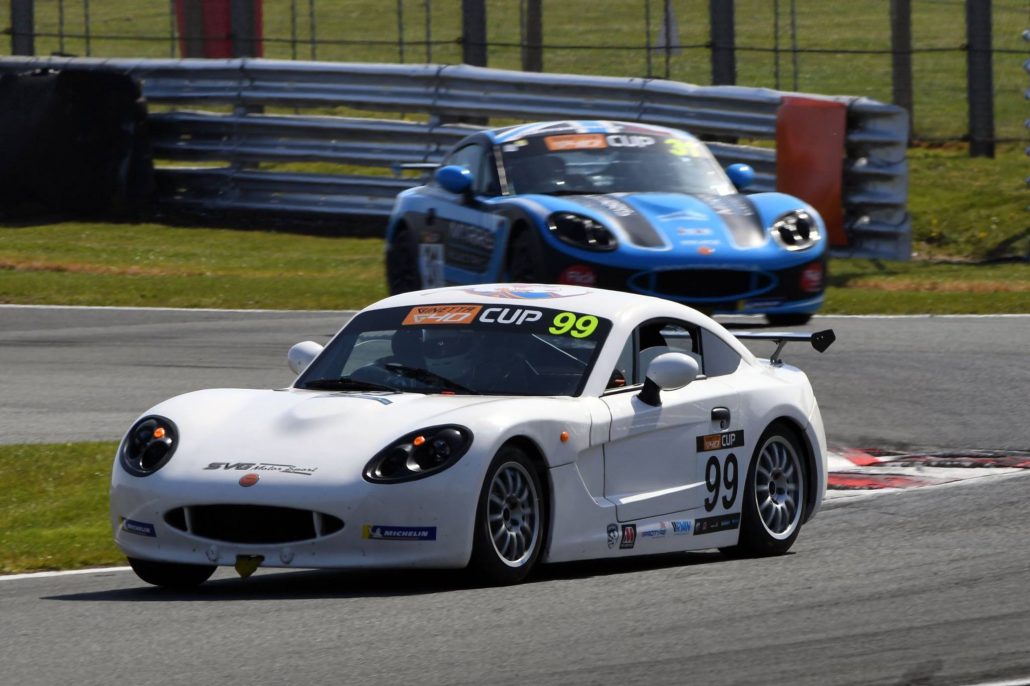 Sunoco 240 Challenge: Barclay fending off host of competitors
Alistair Barclay has the lead in the Sunoco 240 Challenge, but it is a narrow advantage in these early stages of the season. His three wins, three pole positions, and two fastest laps in the Ginetta G40 Cup, as well as his Team Fox five average points donation boost mean he has 138.33 average points.
Close behind, with 131.67 average points, is Cian Carey, racing in F3 Cup this year. Cian has not been outside the top three in the six races so far, taking three wins to boot.
Robbie Dalgleish sits third, with 117.50 average points from the Mini Challenge Cooper Pro driver, hoping to emulate Kyle Reid who claimed the Sunoco-backed drive at Daytona earlier this year. With James Gornall from Mini Challenge JCW on 107.50 and Jerome De Sadeleer from Radical UK Challenge on 105.00, not only are the top five places closely fought, but there are five different championships represented in those places.
However, with those having had two race weekends so far, the standings are likely to change significantly after two more races for the eligible British GT Championship GT3 and GT4 Am drivers, as well as those in the Ginetta GT5 Challenge and Mini Challenge JCW series this weekend. It will be an exciting battle throughout the year and one well worth keeping an eye on.
Click here for the complete Sunoco 240 Challenge standings.
What are the Sunoco Challenges?
The Sunoco Challenges provide an accurate assessment and comparison of performances across multiple championships during any given season. Points are awarded for qualifying and race results, including fastest lap, which are then converted into an individual average score for each competing driver over the course of a full campaign.
That means each race weekend offers drivers an equal chance to climb and drop down their respective Sunoco Challenge table. It also ensures that performances are taken into consideration across an entire season while placing less emphasis on one-off or unfair results.
This year's Sunoco Whelen Challenge champion will win a fully funded race seat at the 2020 Rolex 24 At Daytona, courtesy of Whelen. Sunoco's 240 Challenge champion will contest Daytona's 240-minute BMW Endurance Challenge support race held over the same January weekend at the wheel of a Sunoco-supported GT4 car.
The Sunoco Challenges are organised by Sunoco Racing Fuels' official European distributor, Anglo American Oil Company Ltd.
Sunoco Whelen Challenge-eligible series:
BRDC British Formula 3 Championship
British GT Championship – GT3 Pro and GT4 Pro
Sunoco 240 Challenge-eligible series:
British GT Championship – GT3 Am and GT4 Am
F3 Cup
Britcar Endurance
GT Cup Championship
Mini Challenge – JCW and Cooper Pro
Radical UK Challenge
Ginetta GT5 Challenge
Ginetta G40 Cup
Touring Car Trophy / TCR UK
https://www.sunocochallenge.com/wp-content/uploads/2019/06/Novolak.jpg
3648
5472
Tom Baker
http://www.sunocochallenge.com/wp-content/uploads/2018/03/sunoco-challenge-logo-head.png
Tom Baker
2019-05-16 09:00:03
2019-08-20 09:34:53
Novolak and Barclay head early running in Sunoco Challenge standings