After a thrilling season-long battle, Johnathan Hoggard has secured the Sunoco Whelen Challenge and with it a dream drive in the 2020 Rolex 24 At Daytona, courtesy of Whelen Engineering Inc and the Anglo American Oil Company Ltd.
Consistently quick throughout the year in the competitive BRDC British Formula 3 Championship, Johnathan not only took seven victories – more than anyone else – but also seven pole positions and eight fastest laps, all of which propelled him to Challenge success.
The 18-year old not only follows Linus Lundqvist, who won the Sunoco Whelen Challenge in 2018 after racing in the BRDC British Formula 3 Championship, but also joins names such as Jonny Adam, Felipe Nasr, Seb Morris, and Phil Keen in a funded seat at the prestigious race.
It will be Johnathan's first drive in endurance racing, but he will no doubt prove himself quick around the 5.73km sports car configuration of the famous Daytona International Speedway.
The prize drive is courtesy of the generosity of Sonny Whelen, who has helped a number of European racers make a name for themselves in the Rolex 24 At Daytona.
While Johnathan becomes the 11th Sunoco Whelen Challenge winner, it is all still to play for in the Sunoco 240 Challenge, where a number of competitors are in contention for a drive in the BMW Endurance Challenge contest, held before the Rolex 24 At Daytona.
The Anglo American Oil Company donates the entry fee from all Challenge hopefuls, as well as donations from members of the public, to Team Fox for Parkinson's Research, a worthy cause.
Final Sunoco Whelen Challenge standings (average points per race):
Johnathan Hoggard: 91.56
Clement Novalak: 79.38
Ayrton Simmonds: 74.06
Jonny Cocker: 71.00
Seb Priaulx: 61.65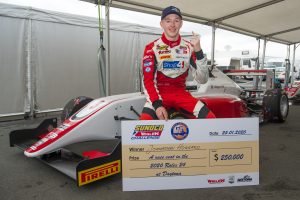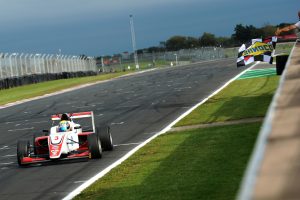 Johnathan Hoggard, 2019 Sunoco Whelen Challenge winner
"I've watched the Rolex 24 for many years with drivers like Fernando Alonso and Felipe Nasr racing, so to be in it is a great opportunity and I am really thankful for it.
"I enjoy watching endurance racing; it's a completely different style of competing. It isn't just about outright speed it's also about calculations, strategy, and things like that. It's going to be a great experience.
"I wasn't expecting to win the Challenge to be honest. Halfway through the season I was fourth or fifth, so those pole positions and fastest laps really can change the whole challenge around.
"It's great what Whelen Engineering and the Anglo American Oil Company are doing with this drive they give away. I can't thank them enough. It is great they are donating the prize."
Anders Hildebrand, Anglo American Oil Company Ltd
"What has been impressive about Johnathan this year is that he is always quick. When he is on song, he gets fastest laps, pole positions, and wins, and that is how the Challenge points system is built; You have to be consistent to win, but you get a boost for the fastest laps and poles.
"If you are going to be a top-notch racer you have to be able to qualify and put in fast laps when needed, so I think he will be a very good ambassador for the Sunoco Whelen Challenge.
"He follows in the footsteps of Felipe Nasr and Linus Lundqvist, who won the prize last year. It is nice to see how a Formula 3 driver can jump into a GT3 or DPi and be on the pace straight away and I think Johnathan will show us what he is made of at Daytona."
To find out more about Team Fox, is the grassroots community fundraising program of The Michael J. Fox Foundation, please visit: https://www.michaeljfox.org/teamfox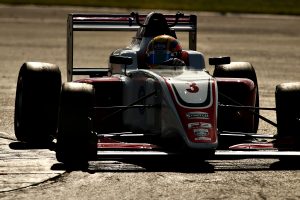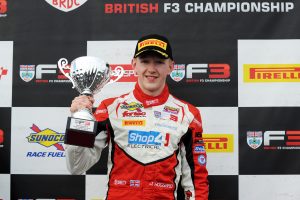 What are the Sunoco Challenges?
The Sunoco Challenges provide an accurate assessment and comparison of performances across multiple championships during any given season. Points are awarded for qualifying and race results, including fastest lap, which are then converted into an individual average score for each competing driver over the course of a full campaign.
That means each race weekend offers drivers an equal chance to climb and drop down their respective Sunoco Challenge table. It also ensures that performances are taken into consideration across an entire season while placing less emphasis on one-off or unfair results.
This year's Sunoco Whelen Challenge champion will win a fully funded race seat at the 2020 Rolex 24 At Daytona, courtesy of Whelen. Sunoco's 240 Challenge champion will contest Daytona's 240-minute BMW Endurance Challenge support race held over the same January weekend at the wheel of a Sunoco-supported GT4 car.
The Sunoco Challenges are organised by Sunoco Racing Fuels' official European distributor, Anglo American Oil Company Ltd.
Sunoco Whelen Challenge-eligible series:
BRDC British Formula 3 Championship
British GT Championship – GT3 Pro and GT4 Pro
Sunoco 240 Challenge-eligible series:
British GT Championship – GT3 Am and GT4 Am
F3 Cup
GT Cup Championship
Mini Challenge – JCW and Cooper Pro
Radical UK Challenge
Ginetta GT5 Challenge
Ginetta G40 Cup
Touring Car Trophy / TCR UK
https://www.sunocochallenge.com/wp-content/uploads/2019/09/Sunoco_Challenge_Winner_1.jpg
2400
3600
Tom Baker
http://www.sunocochallenge.com/wp-content/uploads/2018/03/sunoco-challenge-logo-head.png
Tom Baker
2019-09-15 21:28:56
2019-09-16 10:34:07
Johnathan Hoggard claims Sunoco Whelen Challenge and drive at Daytona