What a difference one month makes to the top of the standings in the Sunoco Whelen Challenge and Sunoco 240 Challenge. With such variation from week to week it is virtually impossible to tell who might emerge victorious at this stage, but it clearly will be an enthralling battle to the final positions at the end of the year when we'll find out who wins those coveted drives in the Rolex 24 At Daytona and BMW Endurance Challenge At Daytona.
Sunoco Whelen Challenge: Simmons shoots into contention
It is all about the BRDC British Formula 3 Championship drivers at the top of the standings as Ayrton Simmons vaults into second place after taking a win and a third place in the two Sunoco Whelen Challenge eligible races at Silverstone and he closes in on leader Clement Novalak with just eight average points between the pair. The leader in the standings took a win himself, but a sixth-place fin ish has left him vulnerable to his series rival. Jonny Cocker sits in third position after he finished eighth at the challenging three-hour Silverstone 500 during the same weekend, though BRDC F3 driver Johnathan Hoggard is merely fractions of a point behind in fourth.
Click here for the complete Sunoco Whelen Challenge standings.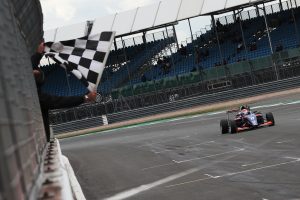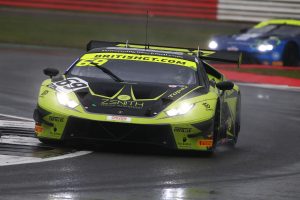 Sunoco 240 Challenge: Dalgleish capitalises on Carey's misfortune
Things could not be closer for the leading drivers in the Sunoco 240 Challenge, where a host of non-finishes has shaken things up a good amount in recent weeks. Toppling then-leader Cian Carey is Robbie Dalgleish who took a win and second place in the Mini Challenge Cooper Pro class at Oulton Park. Carey was in action the same day but a DNF after finishing third in race one has dropped him into second place, albeit with just one point between the pair. Just behind is Alistair Barclay who had a solid weekend at Silverstone with a third and fourth place and keeping a close watch is Jerome De Sadeleer who has not taken to the track since May but will be out at Spa shortly. A good weekend could really put him into contention.
Click here for the complete Sunoco 240 Challenge standings.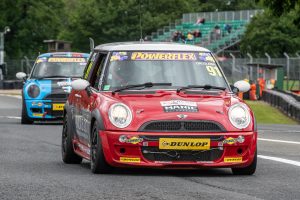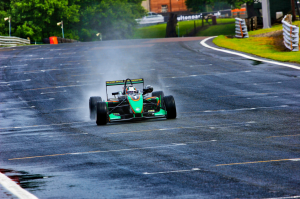 What are the Sunoco Challenges?
The Sunoco Challenges provide an accurate assessment and comparison of performances across multiple championships during any given season. Points are awarded for qualifying and race results, including fastest lap, which are then converted into an individual average score for each competing driver over the course of a full campaign.
That means each race weekend offers drivers an equal chance to climb and drop down their respective Sunoco Challenge table. It also ensures that performances are taken into consideration across an entire season while placing less emphasis on one-off or unfair results.
This year's Sunoco Whelen Challenge champion will win a fully funded race seat at the 2020 Rolex 24 At Daytona, courtesy of Whelen. Sunoco's 240 Challenge champion will contest Daytona's 240-minute BMW Endurance Challenge support race held over the same January weekend at the wheel of a Sunoco-supported GT4 car.
The Sunoco Challenges are organised by Sunoco Racing Fuels' official European distributor, Anglo American Oil Company Ltd.
Sunoco Whelen Challenge-eligible series:
BRDC British Formula 3 Championship
British GT Championship – GT3 Pro and GT4 Pro
Sunoco 240 Challenge-eligible series:
British GT Championship – GT3 Am and GT4 Am
F3 Cup
GT Cup Championship
Mini Challenge – JCW and Cooper Pro
Radical UK Challenge
Ginetta GT5 Challenge
Ginetta G40 Cup
Touring Car Trophy / TCR UK
https://www.sunocochallenge.com/wp-content/uploads/2019/06/Simmons.jpg
3648
5472
Tom Baker
http://www.sunocochallenge.com/wp-content/uploads/2018/03/sunoco-challenge-logo-head.png
Tom Baker
2019-06-18 09:12:53
2019-08-20 09:34:46
All change in Sunoco Challenges as battles heat up into summer stretch