Super Swede Now Daytona-bound For Fully-Funded Rolex 24 Outing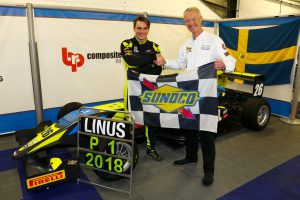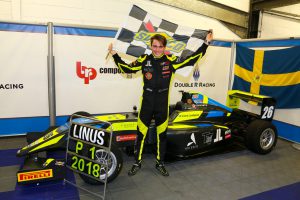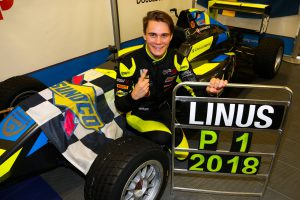 Linus Lundqvist has won the 2019 Sunoco Whelen Challenge after wrapping up this year's BRDC British F3 Championship drivers' title at Silverstone yesterday (October 14). The Swede will now make his sportscar racing debut at the legendary Daytona International Speedway this January courtesy of a fully-funded Rolex 24 At Daytona entry supported by Whelen Engineering Inc and Anglo American Oil Company Ltd.
Lundqvist's victory came at the expense of 2015 prize winner Phil Keen who headed into the weekend just 0.1 point ahead in the standings following another standout British GT campaign. However, his young rival's perfect first British F3 race at Silverstone, which comprised the maximum 140 points available for pole position, victory and fastest racing lap, was more than enough to initially jump ahead.
Pole for the championship's second Sunoco Challenge-eligible race then ensured only 15 more points were required to seal the crown. But when adverse weather forced organisers to cancel it, the recalculated average scores gave Lundqvist the edge.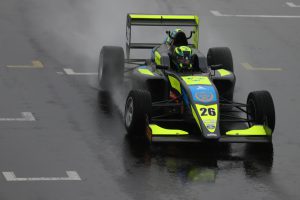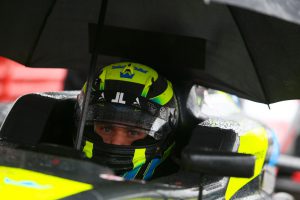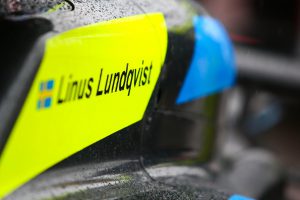 Indeed, Lundqvist finishes the season on 89.67 points, 3.5 points more than Keen and 12.67 points ahead of the 2016 Sunoco Whelen Challenge winner and the newly crowned 2018 British GT Champion Jonny Adam.
Incredibly, Lundqvist's success was confirmed less than 24 hours after British F3's last senior Sunoco Whelen Challenge winner, Felipe Nasr, wrapped up 2018's IMSA WeatherTech SportsCar Championship crown with the same Whelen-sponsored Action Express Racing squad he tested with prior to his 2013 Daytona prize drive with Mike Shank Racing.
Lundqvist is joined in Daytona by 2018 Mini Challenge Cooper class champion Kyle Reid who will contest the four-hour IMSA Michelin Pilot Tire SportsCar Challenge support race as his prize for winning this year's Sunoco 240 Challenge.
Linus Lundqvist, 2019 Sunoco Whelen Challenge winner: "Going to Daytona is incredible, I've never even been to the States to start with! So just being over there, doing my first endurance race and sharing the car with two or three other people will be a totally different experience and from what I've heard it's a really fun thing to do and I'll learn a lot and it will be an amazing experience."
Anders Hildebrand, Anglo American Oil Company Ltd: "Congratulations to Linus who emerged as a very strong Sunoco Whelen Challenge candidate early in the season and maintained that form throughout. A perfect score in Silverstone's first race ensured the Daytona drive was always in his hands thereafter, no matter what the elements threw at him. Felipe Nasr was the last single-seater driver to win the senior Challenge so it's fitting that Linus could now make his sportscar debut alongside a driver whose own sports-prototype adventure began with Sunoco, Whelen and Action Express Racing back in 2013. His slicks and wings experience, which places more of an emphasis on aero grip, should also come in handy next January, while as a fellow countryman I'm also delighted to crown our first-ever Swedish winner!"
https://www.sunocochallenge.com/wp-content/uploads/2018/10/2438176.0003.jpg
800
1200
Nick Portlock
http://www.sunocochallenge.com/wp-content/uploads/2018/03/sunoco-challenge-logo-head.png
Nick Portlock
2018-10-15 10:23:22
2018-10-15 10:23:22
British F3 Champion Lundqvist Wins 2019 Sunoco Whelen Challenge