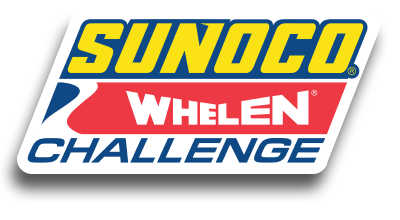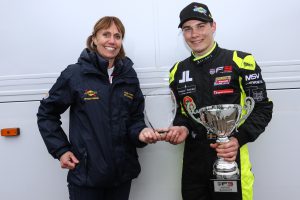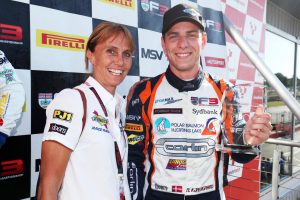 It's crunch time in the 2019 Sunoco Whelen Challenge, which will be decided at Silverstone on 13th/14th October.
It comes down to this coming weekend, maths, calculators and what happens in the BRDC British F3 Championship. Will it be Sweden's young up and coming superstar Linus Lundqvist, or Denmark's sensational Nicolai Kjaergaard, who was on a mission at Donington last time out as Lundqvist's charge to Daytona faltered.
Can either of these two young F3 stars overall the slender points advantage enjoyed by British GT3 star, and former Sunoco Whelen Challenge winner Phil Keen?
Keen will no doubt be watching from his armchair as his season is over and he is in the clubhouse with 86.17 points.
In previous years, the winner of the Sunoco Whelen Challenge cannot be eligible for the Challenge a second time. In 2018, it has been different. For this year only – past winners, (Keen and British GT3 Champion – Jonny Adam), have also competed for the prize. Keen has exploited this once in a lifetime opportunity to be in with a chance of revisiting Daytona in January 2019.
What Has to Happen???? – It Is All About The Points!!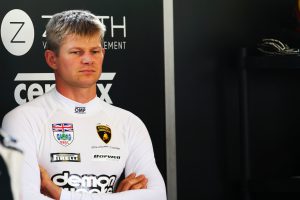 To stop Phil Keen, the 2015 Sunoco Whelen Challenge winner, securing another sensational prize in the challenge, both L Lundqvist and Kjaergaard must perform and improve their overall season average scores. To do this the following scenarios need to play out.
Linus Lundqvist needs:
1x win plus 3rd place = 175 points
1x pole plus 1x 2nd plus 1x 3rd = 180 points
2x pole plus 1x 4th plus 1x 3rd = 180 points
2x pole plus 1x fastest lap plus 1x 4th 1x 5th = 180 points
2x pole 2x fastest lap plus 2x 5th = 190 points
For Nicolai Kjaergaard to overall Keen & Lundqvist, he would need to do the following over the course of the whole race weekend:
2x pole, 2x fastest laps, 1x 1st 1x 2nd
That would be 265 points for the young Dane to sensationally snatch the Sunoco Whelen Challenge at the last race of the year.
https://www.sunocochallenge.com/wp-content/uploads/2018/03/sunoco-whelen-challenge.png
220
400
Nick Portlock
http://www.sunocochallenge.com/wp-content/uploads/2018/03/sunoco-challenge-logo-head.png
Nick Portlock
2018-10-12 10:01:06
2018-10-12 10:01:06
Sunoco Whelen Title Up For Grabs This Weekend!!