Cooper Race 1
A superb race which settled down to the top 3 racing each other. Kyle leading for most of the race up until the lap 10 when both Simon Walton and Robbie Dalgleish passed him. Kyle re-took the lead on the next lap. Fingernail biting to watch. Kyle's race craft clearly showing, track position and calm overtaking with late braking. the fastest lap going to Robbie Dalgleish.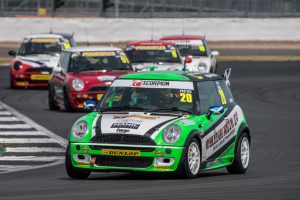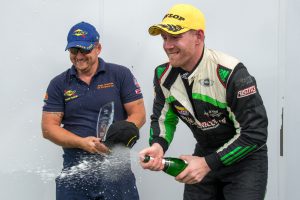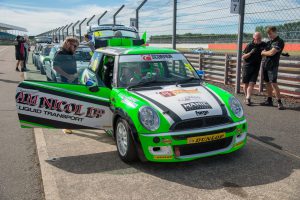 The Am class was also great to watch as Alex Nevill and Andy Godfrey were lapping very tightly. Andy getting the lead on the 4th lap only to lose it 2 laps later. Meanwhile, Adrian Norman was driving like a seasoned pro to claim 3rd place. Fastest lap in the class went to Andy.
Cooper Race 2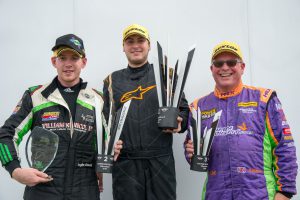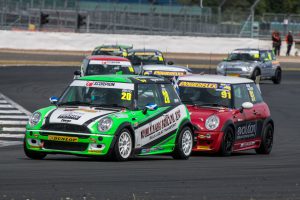 The reverse grid had the 1st 6 places reversed. This left Kyle way down the field in P6. Could his unbeaten run finally come to an end? Andy Jordan was in pole position, next to Richard Newman. Jacob Andrews got a great start from P3 and led the race for the first 3 laps. Robbie Dalgleish, the race winner, clearly had a race win on his mind as he took the led on the 3rd lap. Meanwhile, it was all a bit untidy as Kyle was climbing through the front 5. P3 on the 2nd lap only to take a grassy moment and slip down to P5 on the 5th lap. He finally made it back to P2. Simon Walton was keeping them both honest and crossed the line in P3.
In the Am class, it was the usual 3 slugging away. Having a great race. Andy Godfrey leading the class for the first few laps to finally giving the place to Alex Nevill. Neal Clarke was in P3, making up for his non-finish in the earlier race. Adrian Norman was way down the track and had a P4, some 8 seconds behind Neal.
A great end to the racing in the Cooper class, exciting and full of surprises. Not 1 red flag and very few waved yellows.
https://www.sunocochallenge.com/wp-content/uploads/2018/06/reidpodsil2.jpeg
1367
2048
Nick Portlock
http://www.sunocochallenge.com/wp-content/uploads/2018/03/sunoco-challenge-logo-head.png
Nick Portlock
2018-06-25 14:38:00
2018-06-25 14:39:53
Reid Keeps Racking Up The Points