Outings for a number of Sunoco 240 Challenge-eligible series have resulted in a few significant changes at the competition's sharp end in recent weeks as the 2018 campaign begins to hit its stride. However, it's still Mini Challenge Cooper's early pace-setter Kyle Reid who continues to lead an incredibly competitive top-10 from Steve Burgess and Ant Whorton-Eales.
Meanwhile, the 'senior' Sunoco Whelen Challenge is set for another crucial weekend at Snetterton following a reasonably quiet fortnight.
 Whelen: Smith tumbles to fringes of top-10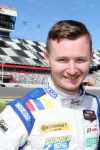 With the majority of the top-10 not in action until this weekend, all eyes were on LMP3 Cup contender Brad Smith at Brands Hatch last Saturday and Sunday. Two fastest laps plus a second and third would have ordinarily helped to consolidate his fifth place in the Whelen standings, but such was the low turnout that the Mectech Motorsport driver actually dropped five positions and almost 20 points.
BRDC British F3 ace Linus Lundqvist therefore maintains his place atop the standings ahead of this weekend's outing in Norfolk. The Swede is just one point clear of British GT3 Pro and 2015 Sunoco Whelen Challenge winner Phil Keen who, in turn, enjoys a 3.67-point advantage over title rival Yelmer Buurman. Stuart Mosely, 10.25 marks further back in fourth, resumes his Radical European Masters campaign at Spa-Francorchamps on June 9/10.
240: Burgess closes on Reid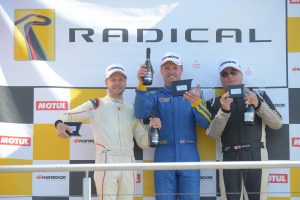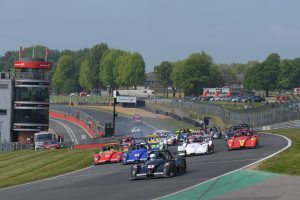 Brands Hatch was the place to be for Sunoco 240 Challenge categories last weekend when Radical UK Challenge, F3 Cup and GT Cup all staged rounds at the Kent venue.
Mini Challenge Cooper's outing seven days earlier at Snetterton had seen Kyle Reid maintain his excellent start by bagging all three victories, two fastest laps and a pole position. However, such was his even better season opener at Donington that the SCK Motorsport driver actually dropped from 130 points to 124.
While still a very impressive total after five races, it did at least give nearest rival Steve Burgess a chance to capitalise. An average of 120 for the weekend thanks to three Radical UK Challenge wins and as many fastest laps allowed him to do just that, with 3.17 points now separating the pair after the same number of races.
Mini Challenge JCW duo Ant Whorton-Eales and Jordan Collard both have another chance to make further inroads this weekend at Snetterton after already benefitting from Stephen Daly's Brands Hatch non-score, which cost the F3 Cup driver 46.67 points and 12 places.
Two podiums and fastest laps left Radical UK Challenge's Dominic Jackson with the same total as he began the weekend – 88.33 – while British GT3 Am Lee Mowle – currently just 0.33 points behind Jackson – has two more points-scoring opportunities this weekend at Snetterton. The same goes for leading British GT4 Am contender Kelvin Fletcher who picked up two places in the overall standings at the expense of Daly and fellow F3 Cup driver Shane Kelly.
Jon Minshaw is eighth, one place and just 0.33 points ahead of F3 Cup's new leading contender Stuart Wiltshire, who recorded a victory and second place at Brands Hatch.
https://www.sunocochallenge.com/wp-content/uploads/2018/05/0420da4f-285f-4588-9144-52f52233df3a.jpg
3456
5184
Nick Portlock
http://www.sunocochallenge.com/wp-content/uploads/2018/03/sunoco-challenge-logo-head.png
Nick Portlock
2018-05-22 08:44:22
2018-06-04 13:29:09
Smith Takes A Whelen Tumble As Burgess Slashes Reid's 240 Advantage